"The limits of my language are the limits of my world"
Ludwig Wittgenstein
Donatti Translation & Interpreting
Your One Stop Language Solution for Multilingual Meetings

Conference Interpreting and Technical Services
Multilingual Meetings, Contract Negotiations, Technical Trainings

High Level Medical Conferences
Court Interpretation: Depositions, Trials, International Arbitrations

Market Research Interpreting and Translation

Legal, Technical, Medical, certified written translations

All technical services and equipment required for simultaneous interpreting

Remote interpretation: Lets you reach an audience in any language-anywhere, anytime.
Services available in the US and Internationally
About Us
Donatti Translation & Interpreting:
Certified by the Administrative Office of the U.S. Courts. (Federal Certification) Licensed by the State of Texas.
Members of NYC & Company -Convention & Visitors Bureau (website)
Certified as a Minority Business by the New York New Jersey Minority Suppliers
Certified as a Minority Business Enterprise (M.B.E.) by the Houston Minority Business Council.
Certified as a Disadvantaged, Small, Womens owned Enterprise by the South Central Texas Regional Certification Agency
Certified as a Minority Business by the Port of Houston
Metropolitan Transit Authority
Members of the Greater Houston Convention and Visitors Bureau
Members of the National Judiciary Interpreters and Translators Association, NAJIT
Proud Partners in Education, Fort Bend I.S.D.
Proud Partners in Translation: Port of Houston
Proud Partners in Translation: Baby Center (website)
Certified as a Women Business Enterprise by the City of Houston.
Members of the AUSTIN AREA TRANSLATORS AND INTERPRETERS ASSOCIATION (AATIA) (website)
About the Federal Certification For more information on the Federal Court
Interpreter Certification Exam:
The Administrative Office of the U.S. Courts which oversees the federal court interpreter process can be reached at: (202) 502-1570
Experience
Donatti Translation offers Knowledge and Experience

We provide services for major companies in many fields, interpreting for business meetings with representatives from every country in the world, in contract negotiations and training seminars for foreign representatives, engineers and sales personnel, and large international conferences and conventions. We work with Presidents, Ministers of Energy and Mines, major corporations, international conference planners, Federal Courts, and State Courts. We also provide services for legal proceedings: Depositions, International Arbitrations, Mediations, Trials, Hearings and others. We have provided interpretation services for negotiations in the US, London and West Africa with major Oil and Energy Companies. Large events such as the IAPH (International Association of Ports and Harbors) Conference in Houston and OAS in New York.
Translation
We provide:
Written Translation for all document types -web page, medical, legal, technical, etc
Multilingual Note - taking Services
Multilingual Transcription Services
We are personally highly qualified and certified Spanish translators and only work with the most qualified translators for all other languages. We always provide the highest quality written translations as well as note taking and transcription services.
You may read a few samples of our recent work in Spanish on the Baby Center site, sponsored by Johnson and Johnson at
http://espanol.babycenter.com/
Interpreting
Business Negotiations
Does everyone really understand what they are agreeing to? One-on-one or group meetings go smoothly with qualified interpreters making sure that every word is understood. We use our own electronic equipment for simultaneous interpretation together with interpreters who are knowledgeable about the subject matter, thereby achieving an amazing fluidity in the discussion. Each participant is provided with a receiver and all questions and comments are interpreted, allowing every one involved to fully participate in the meetings.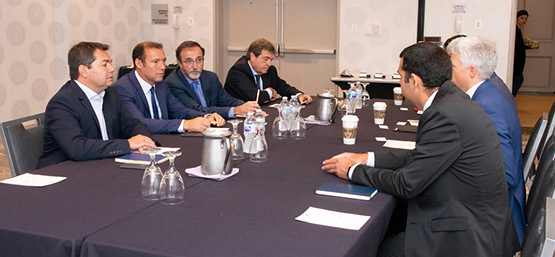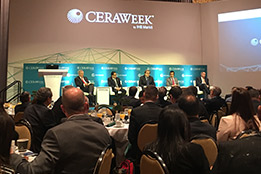 Seminar / Conference
From small business meetings to large international conferences, we can take care of all the technical details and provide the highest quality interpreting services available.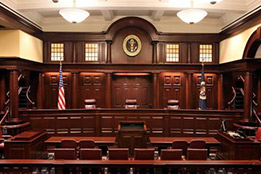 Deposition / Courtroom
Don't risk having your efforts wasted in court your translator's credentials are critical when presenting documents and evidence. Use Federal Court -Certified interpreters. We have the most qualified interpreters for all languages.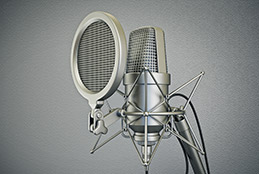 Voice-over
Double the reach of your advertising, video or training film with voice-overs by native speakers. Give your audience the full impact of the message.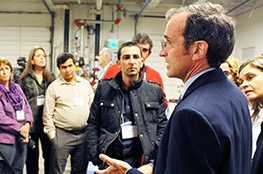 Focus Group - Market Research
We provide simultaneous interpreting services for Market Research and Focus Groups. We have years of experience in the field and have traveled extensively to provide these services. We also have all necessary electronic equipment for rent.
Clients*
International Federation of the Red Cross & Red Crescent Societies
Roche
Global Food Banking Network
Organization of American States
Novartis
Baylor College of Medicine
National Minority AIDS Council, NMAC.
Texas Children's Hospital
Methodist Hospital
Port of Houston Authority
MD Anderson Cancer Center
Rice University
Baker Institute
Panamerican Health Organization
Methodist Hospital, Houston
Mount Sinai Hospital, NYC, Miami
Johnson & Johnson
Pfizer
Omni Prex Scientific Conferences, España
International Association of Ports and Harbours Fulbright & Jaworski,
Baker Botts
Vinson & Elkins
Chevron UK, CMS, Marathon Oil
NY, Dallas and Houston Federal Reserve Board
AED, Academy for Educational Development
HP-Compaq Computers.
EPA, Environmental Protection Agency.
Department of Justice
Baker Institute
US District and Federal Courts.
Secretary of Energy, Neuquen, Argentina
Secretary of Health, Barcelona, Catalunya, Spain. PBS
*Not a complet list
FAQ'S
What is the difference between translation and interpreting?

Interpretation is an ORAL excise

Translation is a WRITTEN exercise

Simultaneous Interpretation

The speaker´s voice is translated at the same time he or she is speaking. Participants listen through headsets.
Commonly used for large meetings and multilingual events.
Advantages of this method:
- Speech is delivered without interruptions, retains the flow of the presentation.
- Most efficient use of time: no additional time is required for the translation.
- Not disruptive since the interpretation is heard only by those who choose to listen.
- Most professional method, impressive to foreign delegations.

What is the difference between Simultaneous and Consecutive Interpretation?

Consecutive Interpretation

The speaker pauses every two or three sentences to allow time for the interpreter to translate the remarks. The interpreter needs to be in close proximity to the speaker and the participants. Commonly used for tours, receptions, during depositions, recorded statements and for witness testimony in the legal setting.
Why use professional interpreters?

When holding a multilingual meeting it is essential to use a professional who understands not only the
language and technical and cultural context, but also has the experience and qualifications necessary
to do the job.Interpreters guarantee seamless communication across language barriers. Just knowing a language is not enough.
Some of the requirements include:
- Membership in professional organizations.
- Knowledge and adherence to professional ethics, as interpreters and translators manage confidential and
proprietary information on a daily basis.
- Continued professional education and travel to the countries where their working languages are spoken,
to keep up to date with changes in language and culture.

What kind of equipment do I need to have for my multilingual event?

DTI has the latest electronic equipment for any multilingual meeting of any size and any number of
language combinations.
- Full size and table top sound booths
- Relay equipped Interpreter consoles
- FM/ Wireless equipment
- Microphones, transmitters and headphones
- Portable and fixed equipment for any setting
As interpreters we are experts at setting up the best and most economical set up for any meeting.